I am a fee-based investment advisor. That means I provide advice to clients in exchange for a fee. I am also licensed for income annuities and life insurance. This means I am a fiduciary in all my dealing with clients and is different from brokers who charge or receive commissions for selling investment securities and operate on a suitability standard.
It is important to understand how your financial advisor is compensated. However, the stakes are high when it comes to financial security. So it is also critical they possess the
competence and experience
needed to deliver real value with the services they provide.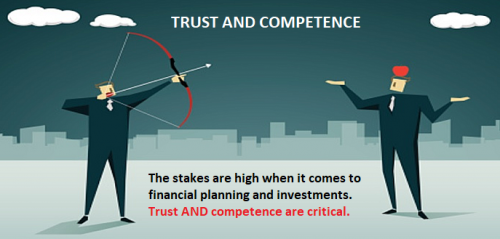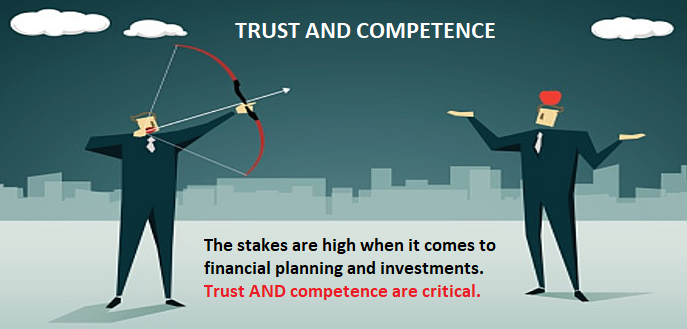 Below I explain how I bill my clients for services and highlight some of the fee-related benefits of working with my firm.
Benefits I Provide as a Fee-based Investment Advisor
Here are three key factors that allow me, as a fee-based investment advisor, to deliver peace of mind to my clients.
As a fee-based investment advisor, my independence and fiduciary standard ensure my advice is genuine. However, my competence is what really allows me to deliver value to my clients. This value derives from my analytic expertise and research-based culture. These traits make me more efficient and allow me to conduct more thorough due diligence.
I do not want to charge clients who are unhappy with my services. If you are not 100% pleased with my service for any reason, just let me know how I can make things right. I will do my best to make you a satisfied customer. However, I am open to waiving fees or processing a refund, where applicable. Please note: Waived fees and refunds only apply to the most recent engagement or period of engagement. Previous projects or periods may be considered at my discretion.
Transparency is a key element of my client relationships. My fees are not buried in the fine print. On the contrary, I am 100% transparent with my fees and services:
For financial plans and consultative services, I discuss fees prior to engagement and provide clients with a proposal.
For ongoing engagements, we sign an investment advisory agreement that outlines the services I will provide, the fees I will charge, and the method of payment.
I provide invoices for all engagements. For ongoing services, my quarterly invoices stipulate how much they are paying, when the fees are deducted, and any details of the calculation, if applicable.
For clients who invest in funds or with third-party managers, I can also calculate and aggregate the additional fees charged by these entities so my clients know their total cost of wealth management.
Fee Structures
As a fee-based investment advisor, my clients pay me in one of three ways I describe below. The type and amount of the fee naturally depend upon the type and scope of engagement.
Percentage of Assets
I typically charge fees as a percentage of the aggregate portfolio value I manage on your behalf. This fee structure helps align my interests with yours as we both seek to preserve and grow your wealth.
My investment advisory fees range from 0.50% to 1.50% annually and are based on a tiered fee schedule whereby the percentage fee drops as assets exceed certain thresholds. The percentage fees in each client's fee schedule are based on the scope of the services provided. For example, some clients opt out of financial planning services while others require more extensive services to coordinate personal and business planning.
The fee schedule below represents a typical fee schedule for clients who require standard financial planning and investment management services, but I reserve the right to negotiate or amend my fees on an individual basis.
Standard fee schedule: Financial planning & investment management services
| Assets under management | % Fee (minimum annual charge may apply) |
| --- | --- |
| Assets up to $1,000,000 | Charged at 1.0% per annum |
| Further assets up to $5,000,000 | Charged at 0.75% per annum |
| Further assets up to $10,000,000 | Charged at 0.50% per annum |
| Assets in excess of $10,000,000 | Negotiable |
Fixed Fee / Retainer
In many cases, I prefer to estimate the scope of work required for a particular project and offer a fixed fee. I believe this works best for financial plans, investment or portfolio audits, and other ad hoc engagements. Similarly, I recommend retainers for ongoing advisory relationships where I may be on-call or participate in periodic investment meetings.
By the Hour
My base rate is $375 per hour. I do not want clients to feel like a meter is running when we speak. So I try to only bill the time actually spent on my research and preparing deliverables. Unless otherwise specified, I do not bill for initial consultations where I scope out projects nor for communicating my findings.
Here are two links describing what it means to be fee-based investment advisor: