My firm is different from other investment firms both in structure and spirit. Aaron Brask Capital reflects the ethics, discipline, and vigilant mindset I have relied on my entire career. My analytical background and experience working with ultra-affluent families around the globe have been key to formulating my approach to wealth management. Please click on the tabs below to learn how I can deliver peace of mind while preserving and growing clients' wealth.
Independence Has Advantages
Many investors assume larger, well-known brokerage houses are the safer option when it comes to managing their wealth. However, the trend is clear; an increasing number of clients (especially those with substantial wealth) are moving to independent investment advisors. This shift is driven by a variety of factors related to transparency, conflicts of interest, fees, and performance.
For those who enjoy cynical humor, Fred Schwed Jr's book Where Are the Customers' Yachts? is a great read with plenty of anecdotes about Wall Street firms. While this book was written over 75 years ago, Phil DeMuth and Ben Stein share more candid criticism of financial services firms in their 2013 book The Affluent Investor. Page one sets the tone claiming Wall Street firms are nothing less than "wealth expropriation machines."
While my section on Trust discusses some of these factors in more detail, the table below highlights some of the key differences between broker-dealers and independent advisors.
6 Benefits of Working with an Independent RIA
Aaron Brask Capital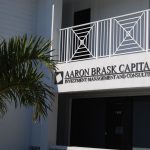 Aaron Brask Capital is an independent registered investment advisor. That means I do not favor any particular firm's products or services and I do not receive commissions that could bias my advice. Simply put, I am always looking out for my clients' best interests.
I structured my business to facilitate trust, but my analytical expertise and investment experience truly distinguish us from other firms. I conduct my own independent research and enjoy educating investors of all types. Whether it is a one-off financial plan, an ongoing advisory role, or investment management, I truly enjoy helping individuals, families, and organizations with their investments.
Aaron Bio
Unlike most investment advisors, Aaron's background is in research - not sales. While working for two leading investment banks in New York and London, Aaron built and managed global teams to provide investment and risk management services for the firms' top clients. He has been published and quoted in major newspapers and magazines including the Wall Street Journal, Financial Times, Barron's, and Risk magazine.
Aaron is well respected by his family, friends, colleagues, and clients on both personal and professional levels. He is highly driven and focused on succeeding but always maintains the highest level of integrity in his endeavors. Aaron has a long track record of achievements both in academia and the investment business.
Adjunct professor for University of Florida's Master of Science in Finance (MSF) program
Executive program for financial accounting and analysis (London Business School)
PhD in Mathematical Finance (University of Florida)
Accelerated Master's Degree in Applied Mathematics (University of Florida)
Dual undergraduate degrees in mathematics and statistics (University of Florida)
Investment banking training program (JPMorgan)
Inaugural International Baccalaureate class in the Deerfield Beach school system
First 6.0 GPA (semester) and voted most likely to succeed at his high school
Voracious reader of books on investments - especially those by and about investing greats
1996: Worked as a quantitative analyst on William R. Hough's proprietary trading desk
1999: Joined JPMorgan's highly regarded Risk Management department
2001: Transferred to Equity Derivatives Research in London
2005: Recruited by Barclays Capital to build their equity research platform. Built and managed global teams focused on investment and risk management strategies for the firm's top clients.
2011: Launched Aaron Brask Capital
2014: Developed Fundamental Reporting (patent pending) - a software tool used to monitor and analyze comprehensive fundamental performance for publicly traded companies and portfolios.
2018: Started adjunct professorship for University of Florida's Master of Science in Finance (MSF) program
Aaron was born in St. Louis but grew up in south Florida with an active lifestyle involving much tennis, basketball, and surfing. Work brought him to New York and then London where he met his wife Stephanie. After 9 years in London and a one year sabbatical in France, they moved to Jupiter, Florida. Aaron and Stephanie are proud parents of their two toddlers Michael and Chloe. Stephanie is an avid tennis player and involved in their children's schools. Aaron is focused on growing his practice and learning how to play golf.
My Book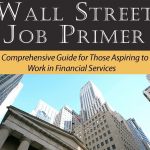 I wrote this book to help those aspiring to work in the financial services industry. Note: This book is not about investing.
Back cover